Ravs and Reviews
Kaitlin Hagerty-Senior Portraits
"I chose to go to Freeland Photography because I wanted amazing Senior pictures. I loved my portraits for how natural they looked and I wouldn't have changed a thing. Getting my makeup done by Carrie was great because it completed my face in the pictures and I had so many different poses. I would definitely recommend Carrie because each session looks different and fits that individual. Her pictures she takes are beautiful."-Kaitlin Hagerty __________________________________________________________________________________________________________________________________________________________________ "The best part of the experience was all the details that Carrie thought of for the photos. From the make up, to the props, to location selection-she did a fantastic job! Carrie made us feel very comfortable and made the session fun! In fact, as we were pulling away from her session, my daughter commented on how much she liked Carrie and how it felt like she had known her forever. All of the photos that she took were gorgeous. She captured Kaitlin's personality perfectly." -Trinda Hagerty-Kaitlin's Mother.
Karen Coffman, Mom-Senior Portraits
"Working with Carrie was the best part of our experience. She truly loves what she does and creates beautiful work. Carrie allowed both me and my son to interact and participate through the entire process. It felt like she created our session around us and made the experience feel very individualized-not cookie cutter. Carrie definitely made the whole process from beginning to end relaxing, not intimidating, and enjoyable for both me and my son."
Emma Craft-Senior Portraits
"All of my friends were getting their portraits done by Carrie and they made it sound like so much fun. I loved that she really brings out how gorgeous peoples eyes are. My session was such a blast! I wish I could do it all over again. I came out feeling so confident about myself. Carrie truly knows what she is doing. Whether it's poses or how to use the lighting and scenery around you, she creates awesome pictures that you'll keep forever. She's an amazing photographer. Carrie is so much fun and worth every penny."-Emma __________________________________________________________________________________________________________________________________________________________________ "Between having her make up done, receiving advice on outfits, and the fun of the actual photo session, the day was exactly as Emma had hoped! Carrie did an outstanding job on the variety of the poses, outfits, and locations. Emma looked beautiful and there were poses to please everyone! She made the day incredibly fun and relaxed. She was great at making Emma feel special, and gave her lots of feedback and confidence."-Deborah Craft, Mother-Emma Craft
Chelsea Snay-Senior Portraits
"My session was so much fun. I laughed a ton and my smile was a true smile, not a forced one. I loved that my pictures really brought out my eyes and blonde hair. Choosing a professional photographer you will get a better result. A professional has the experience to know how to position you to make you look your best. I wouldn't have changed a thing about my Senior Pictures with Freeland Photography."-Chelsea Snay __________________________________________________________________________________________________________________________________________________________________ "Carrie is so talented, she gave us a very special treatment and a wonderful experience. She made my daughter feel like a princess, she has an amazing personality and just makes you feel like your the most important person! My daughter is already beautiful and she brought out her inner beauty in the photos and she made her more beautiful. She also did an amazing job on her make up! I would recommend Freeland Photography to anyone and everyone! THANK YOU CARRIE- YOU ARE THE BEST!!!!"-Jenny Snay, Mother-Chelsea Snay.
Patty Ritter, Mother-Senior Portraits
"We were thrilled with our session with Freeland Photography. Carrie really captured Joey's personality. She really made Joey comfortable and was able to bring him out of his shell and let him shine. Carrie's pictures showed my son to be a beautiful and handsome as I've always seen him. I love them!"
Sophia Yoshida-Senior Portraits
"My Senior Session with Freeland Photography was so much fun. I felt like a real model. My portraits came out so much more amazing than I could have hoped for. Carrie has such a creative and interesting style to her senior portraits, you will love them! This is your senior year, it's your pictures, they should be perfect!"-Sophia Yoshida, Class of 2013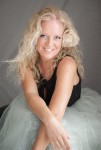 Keri Hancock-Beauty Couture Session
"The entire experience of a Beauty Couture session was like no other. I felt beautiful, comfortable and excited the entire time. (I was so excited the night before our session I couldn't sleep!). There were so many amazing parts it's hard to pinpoint just one. From the time I looked in the mirror after having Carrie do my make up I was overwhelmed with this young, vibrant feeling and it never left me for hours after our session was over. I felt 100% comfortable with Carrie! She completely had me at ease and all my insecurities left the room! It was amazing. I believe this is a huge treat for any woman at any age. I would love for my friends to have this experience. Who wouldn't want to look and feel beautiful?!"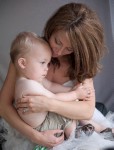 Jessica Falahee-Beauty Couture Session
"Comfortable, yet very professional would best describe my feeling during my photo session. I was beyond impressed with Carrie's creative ideas! The best part of my session was actually a photo she captured that was impromptu of my son and I. I will forever treasure that image. Have Carrie as my photographer was great. I felt so comfortable during the session. She has a very energetic and charismatic personality. I would definitely recommend this type of session to friends and family. Every woman should have a picture of themselves they are proud to show off!"
Melissa and Lauren-Beauty Couture Session
"We had such a blast at our Beauty Couture Session. The best part of this whole experience was being able to bond with my sister. We both felt so comfortable with Carrie…I always do! This session was exactly what we were looking for and I would recommend this session to everyone!"
Caitlin Kolevar-Rock The Dress
The Rock the Dress photo shoot was one of the highlights of my senior year. The hair and make up was fantastic and absolutely professional. I felt like I was famous! I would recommend it to anyone who's thinking about trying it because it is so much fun!